All Students Need Comprehensive Eye Exams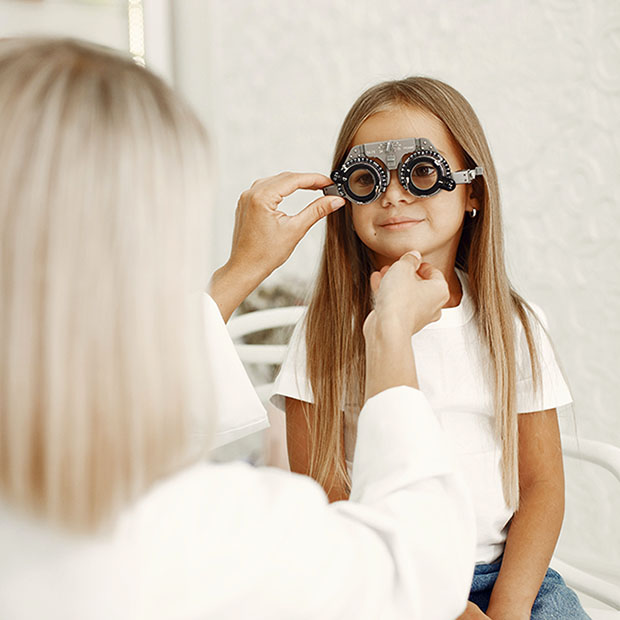 As parents, we want to ensure that our children have the best possible start in their education.
Making sure they can see clearly plays a more important role to a child's education than most people realize. Did you know that up to 80% of a child's learning is linked to their vision? Good eyesight is crucial for academic success, social life, and participation in sports. While the big E eye chart in the school nurse's office is great at catching nearsightedness, there are numerous other vision problems that could impact your child's learning and overall well-being if they aren't diagnosed and treated.
The Importance of Comprehensive Eye Exams
Comprehensive eye exams with an optometrist go beyond simple vision checks. We use them to detect a range of vision issues, including farsightedness, color blindness, astigmatism, poor hand-eye coordination, and other binocular vision problems. These issues may not be obvious, but they can significantly affect a child's ability to focus, track, and read, making school tasks more challenging and less enjoyable.
Undiagnosed Vision Problems: A Hidden Barrier
If a child has an undiagnosed vision problem, they might struggle with reading comprehension, completing schoolwork, or have a short attention span, especially for close work. These symptoms can be mistaken for learning disorders, leading the child to feel inadequate or uninterested in learning. By recognizing the signs of potential vision issues and scheduling a comprehensive eye exam, we can identify and address any problems early on, ensuring that your child's education is not hindered by unseen barriers.
The Power of Early Detection
The earlier we diagnose and treat vision problems, the better it is for your child's academic journey. Whether they need glasses, visual therapy, or other treatments, addressing these issues promptly can prevent further challenges and enable your child to excel in their studies and activities. As the school year begins, there's no better time to schedule your child's comprehensive eye exam. Our team of dedicated optometrists can thoroughly assess their vision, ensuring no issue goes unnoticed.
See Clearly, Succeed Confidently
At our practice, we are passionate about helping our young patients see clearly and succeed with confidence. Our comprehensive eye exams can unveil any potential vision problems, providing your child with the best possible start in their educational journey.
Don't rely solely on the big E eye chart – invest in your child's future by scheduling an eye exam with us today. Let's work together to ensure their vision is optimized, empowering them to thrive academically and embrace every opportunity that comes their way. Your child's success starts with clear vision – and that's what we love to provide.
Give your child one of the best learning tools they can get: clear vision!
Top image used under CC0 Public Domain license. Image cropped and modified from original.
The content on this blog is not intended to be a substitute for professional medical advice, diagnosis, or treatment. Always seek the advice of qualified health providers with questions you may have regarding medical conditions.