Doctors & Staff
Meet the experienced and friendly doctors and staff who make Square Eyecare a proud provider of vision care products and services in Collierville.
---
David C. Haba, O.D.
Dr. David Haba is a native of Germantown, TN. He is a graduate of Houston High School. Dr. Haba received his undergraduate degree in Business Management from East Tennessee State University (Magna Cum Laude), where he was also a member of the men's soccer team. He graduated from the Southern College of Optometry in 2017 and was recognized as a Beta Sigma Kappa member, President of the Student Society of the Tennessee Association of Optometric Physicians, and received the "Outstanding Clinician" award at graduation. Dr. Haba is a former boys and girls high school soccer coach at Houston High School.
He is a Memphis Grizzlies and Pittsburgh Steelers fan. In his free time, Dr. Haba enjoys playing soccer, traveling with his family, and being outdoors. Dr. Haba recently completed his 4th St. Jude half marathon, all as a St. Jude Hero. Dr. Haba is married to Danielle and they have a son, Julian and a daughter, Hazel.
---
Jenny H. Duncan, O.D.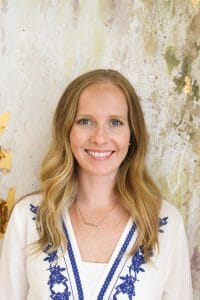 Dr. Jenny Duncan, originally from Tupelo, MS, graduated from Tupelo High School. She then attended Mississippi State University where she graduated with a Bachelor of Science in Biology. Dr. Duncan was inducted into the Society of Scholars, which included the top 1-2% of students in the College of Arts and Sciences. She completed her Doctorate at the Southern College of Optometry, Summa Cum Laude. Dr. Duncan served as the president of Beta Sigma Kappa honor fraternity and received an Outstanding Clinician Award her senior year at SCO. She completed a residency in Hospital-Based Primary Care Optometry with an emphasis in ocular disease at the Memphis VA Medical Center. In addition to medical optometry, Dr. Duncan has been trained in the management of surgical patients including post-cataract and post-LASIK. Dr. Duncan particularly enjoys fitting multifocal contact lenses in her daily practice to help reduce the need for full-time eyeglasses in many individuals.
Dr. Duncan is married to her childhood best friend, Scott, and they have three children, Linley, Lauren and Scott. Together they enjoy an occasional bike ride in Shelby Farms Park or the Greenline and often find time to catch a good film. Dr. Duncan and her family are members of an exceptional community at Grace Church Memphis. In her free time, Dr. Duncan enjoys going on walks with her husband, reading, vacationing and participating in anything new and fun with her children.
---
Aubrey Long, O.D.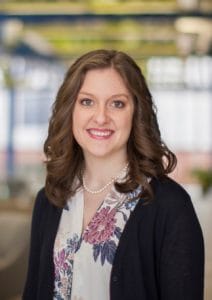 Dr. Aubrey Long grew up in Benton, KY, where she graduated from Marshall County High School. She attended Freed-Hardeman University for her undergraduate studies and graduated Cum Laude with a Biology degree. She received her Doctorate of Optometry from Southern College of Optometry, Cum Laude. While attending SCO, Dr. Long was active in a number of student organizations including the Student Society of the Tennessee Association of Optometric Physicians, Optometric Private Practice Club, and Lions Club International. During her fourth year, she received an Outstanding Clinician Award from the faculty at SCO.
In her spare time, she and her husband Jon enjoy spending time outdoors, exploring the local food scene all around Memphis, and being actively involved with the Great Oaks Church of Christ.
---
Angela M. Darby
Office Coordinator
A native of upstate New York, Angela is our practice coordinator. She has many years of experience as an office manager in an Ophthalmic practice as well as several years managing an Optometric practice. Additionally, she served over a decade with patients with special needs. She has widespread knowledge of all facets of the Optometric industry. Angela and her husband Billy have 2 children, 3 grandchildren who they love spending time with. They are also avid animal lovers and enjoy "wind therapy" on their motorcycle.
---
Erin Lam
Lead Optician
A native of Lafayette, LA. Erin is our Lead optician. Erin has been In the optical world for 10 years and has built a very strong relationship with her patients as well as our vendors. She is our primary staff member assisting with frame selection as well as finding the perfect set of lenses to give each individual patient the best vision. Erin enjoys spending her off time with her family and making memories with her two children Nolan and Myla.